Welcome
Confidence in a school comes from knowing what is going on within. It also comes from knowing that the governors and the staff have the children's best interests at heart. Orchard County is a hive of activity and this website aims to give you a taster of the school, as well as providing regular updated information for both parents and pupils. We hope that you enjoy your visit to our website and that you find the information you are looking for. Please feel free to contact the school directly (details on the contact us page) with any queries you may have. Thank you for visiting.
Staff- Walking on Sunshine
18th May 2020
Latest Photographs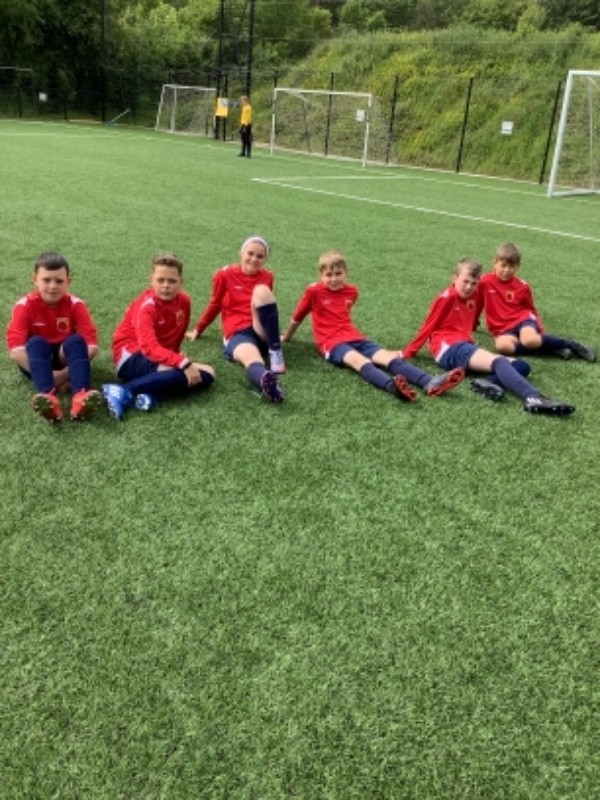 Upcoming Events...
Monday, 30th May 2022
P2/3 Teddy Tennis (1.50-2.45pm)
P4-P7 Tennis (2.50pm-3.45pm)
Tuesday, 31st May 2022
Queen's Platinum Jubilee Celebration
Wednesday, 1st June 2022
Jubilee Holiday
Thursday, 2nd June 2022
Jubilee Holiday
Friday, 3rd June 2022
Jubilee Holiday
Monday, 6th June 2022
P2/3 Teddy Tennis (1.50-2.45pm)
P4-P7 Tennis (2.50pm-3.45pm)
Tuesday, 7th June 2022
Sports Day Practice
P4-P7 Choir (2.50pm-3.45pm)
Wednesday, 8th June 2022
Sports Day (Nursery - P3 9.30am-10.30am, P4-P7 11am-12pm )
Thursday, 9th June 2022
P7 Cycling Proficiency (2.50pm-3.45pm)
Nursery and P1 Admissions
If you wish to apply for a Nursery or P1 place for September 2022 at Orchard County PS, please click on the link EA Admissions to go to the EA website to obtain information about the admission process.
The EA portal is open from 12noon on Monday 10th January to Friday 28th January at 12 noon for you to make your application. Please read the admission criteria carefully and record all the necessary information on your application. If you need any assistance, please contact the school office. Please pass this message on in the community. Thank you.
Have a look at the our video below to see what goes on at Orchard County PS and Nursery Unit.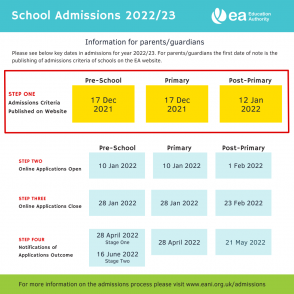 Orchard County Primary School, 65 Blackisland Road, Portadown, Armagh BT62 1NH Tel: 028 3885 2696