The Front of the School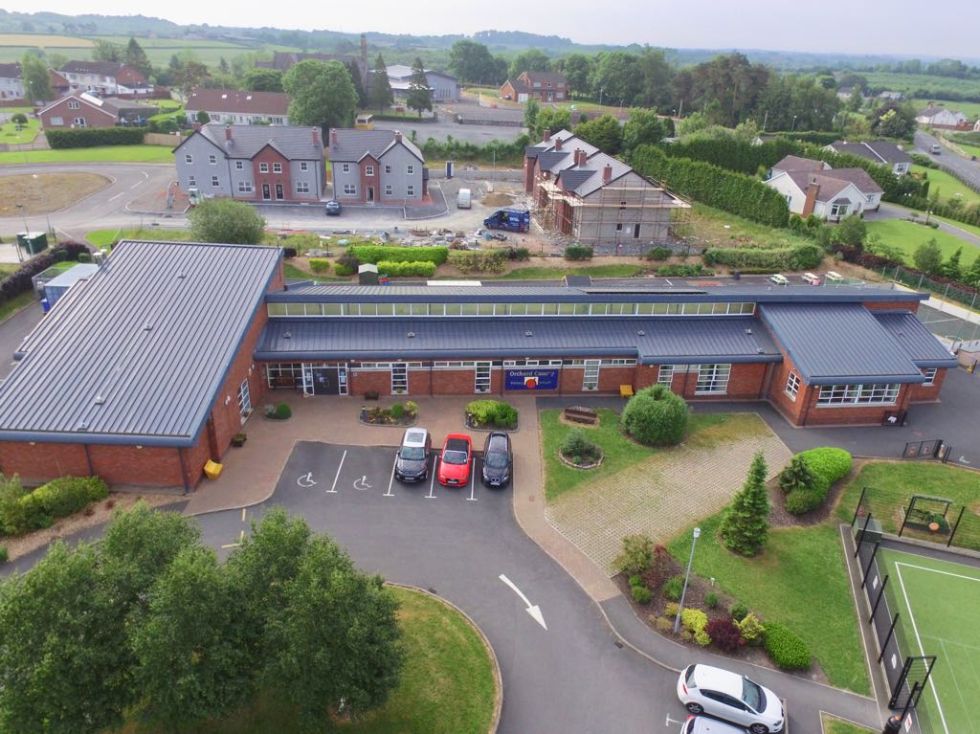 This image shows the front of Orchard County. The school is built on a beautiful rural site overlooking the fields of Annaghmore. The grounds contain a brand new MUGA (Multi-Sports Games Area) and numerous trees and shrubs. During the spring and summer months the pupils (led by the Eco-Committee) maintain the beds and vegetable plots. On sports day and PTA summer events each June, the whole area is a hive of activity as hundreds cheer on the competitors.
The Multi-Purpose Hall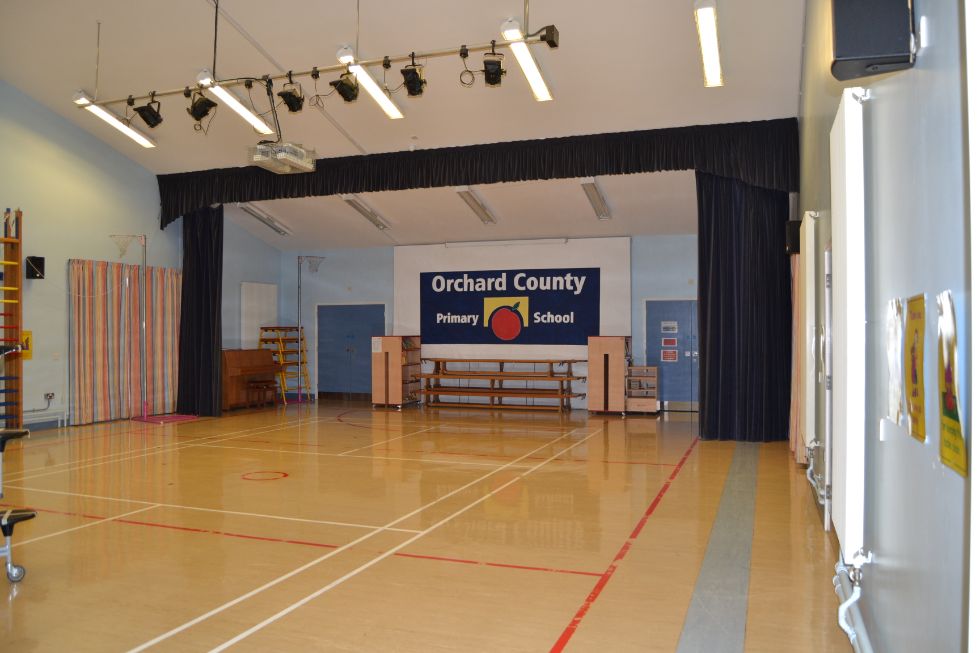 Here you can see our multi-pupose hall. It is used for school assemblies, PE, school performances and indoor games. Wall bars and a huge amount of PE resources make this an excellent area to ejoy physical activities. The hall also becomes our canteen at dinner times so it is always a busy place.
The Rear Entrance and Playground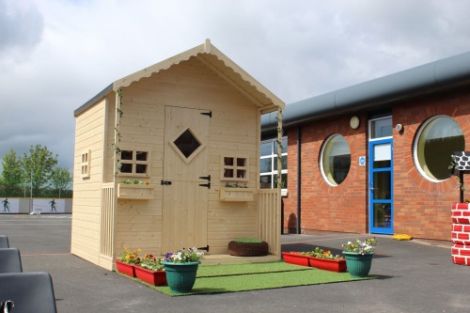 This image shows the back entrance and part of the main playground here at Orchard County Primary School. The playground contains a sports area, summer benches and games markings for the children to enjoy. At break and lunch times this area is a fun place to be with games galore. Our supervisory staff are always keeping an eye out for those who need a little extra encouragement!
The Entrance and Main Corridor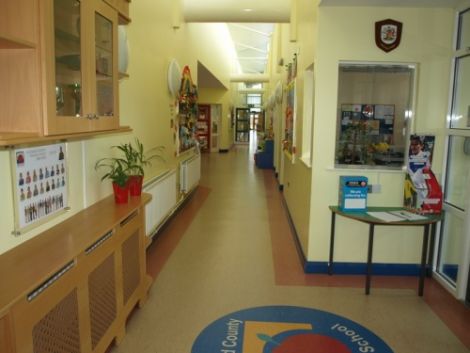 This is the foyer and main corridor, where any real tour will start and end! As you can see we have the most beautiful, bright and colourful school. Please feel free to arrange a proper tour if you have never seen around or if you are considering enrolling your child with us.
The Nursery Unit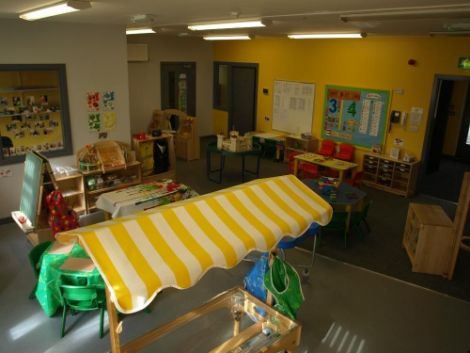 Welcome to Mrs Kaestner's and Mrs McMahon's nursery unit. Our new nursery opened in September 2012 with the aim of providing the ideal start to school life. The nursery is housed in a new, state-of-the-art and eco-friendly, temporary building overloooking the school play areas and the beautiful Annaghmore countryside.
The P1/P2 Classroom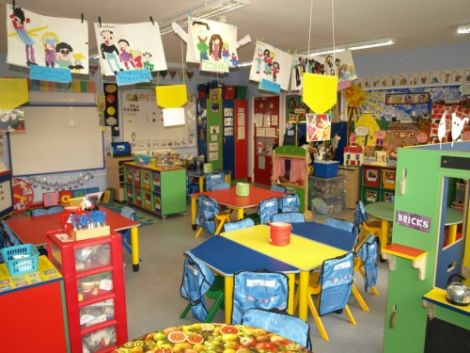 This is Mrs. Davidson's and Mrs McCormack's room. Children's eyes light up when they enter this maze of colour and fun. However, it is not all just about having fun and quality early education occurs every single day in this wonderful P1/P2 environment.
The P2/P3 Classroom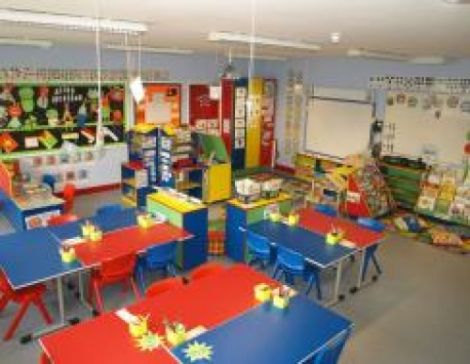 This is where the P2/P3 class do most of their learning! In here the children enjoy loads of practical Numeracy and Literacy. Mrs. Erwin teaches this class from Monday to Thursday and Mrs McCormack is in charge on Fridays!
The P4/P5 Classroom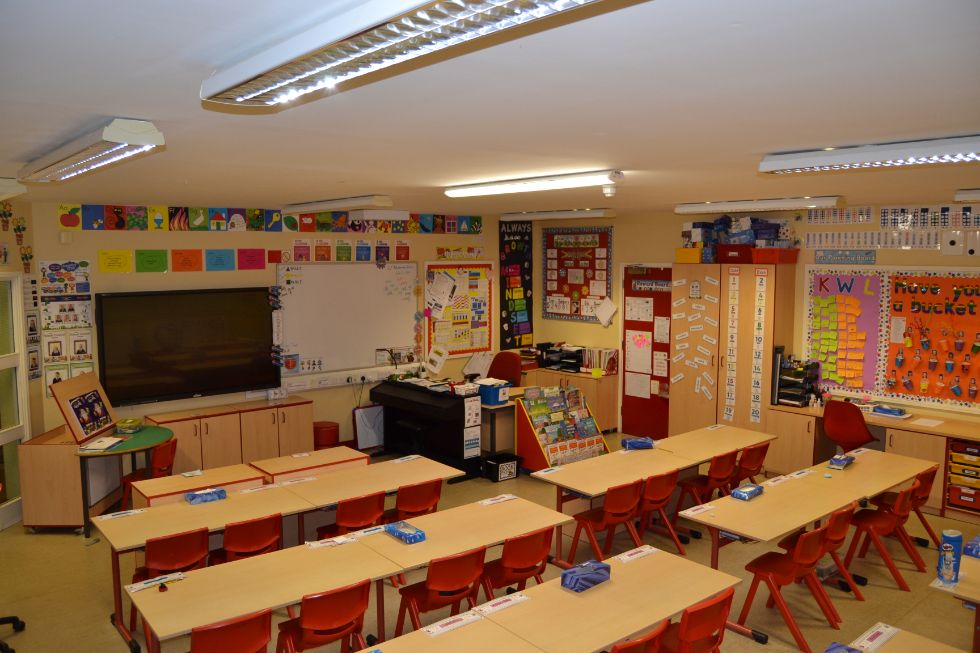 Welcome to the P4/P5 classroom. Here Mrs Neill oversees all kinds of daily learning. Their day is filled with a range of skills-based activities as well as more traditional learning styles, creating an excellent mix of fun and educational development.
The P5/P6 Classroom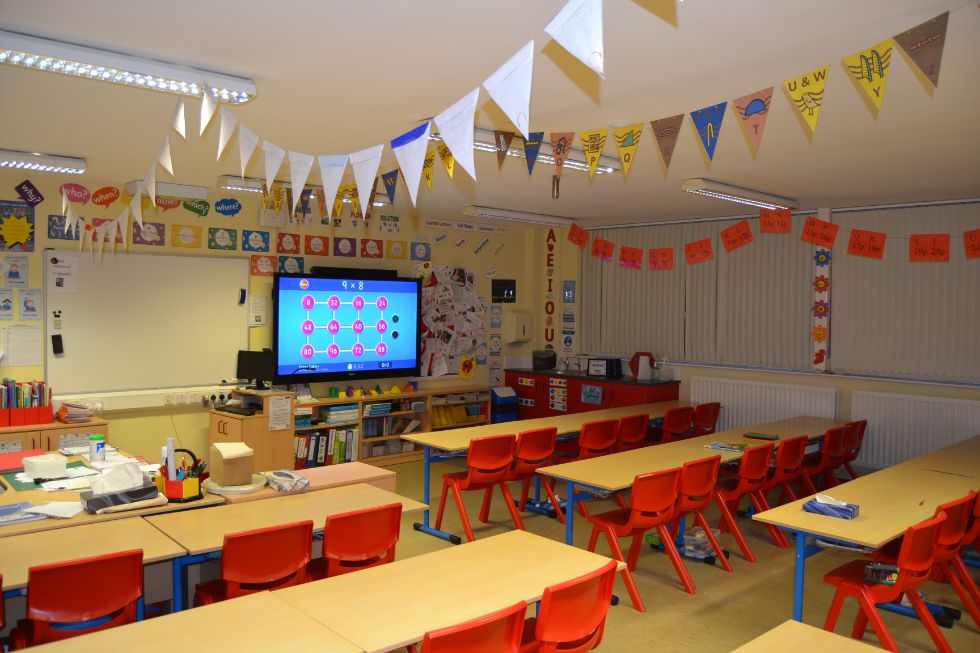 Come on into Mr. Crawford's P5/P6 room! Here we make the transition from Key Stage 1 to Key Stage 2 and the room reflects this. Like all of our classrooms, the interactive whiteboard is continually in use in here, adding to the educational experiences.
P6/P7 Classroom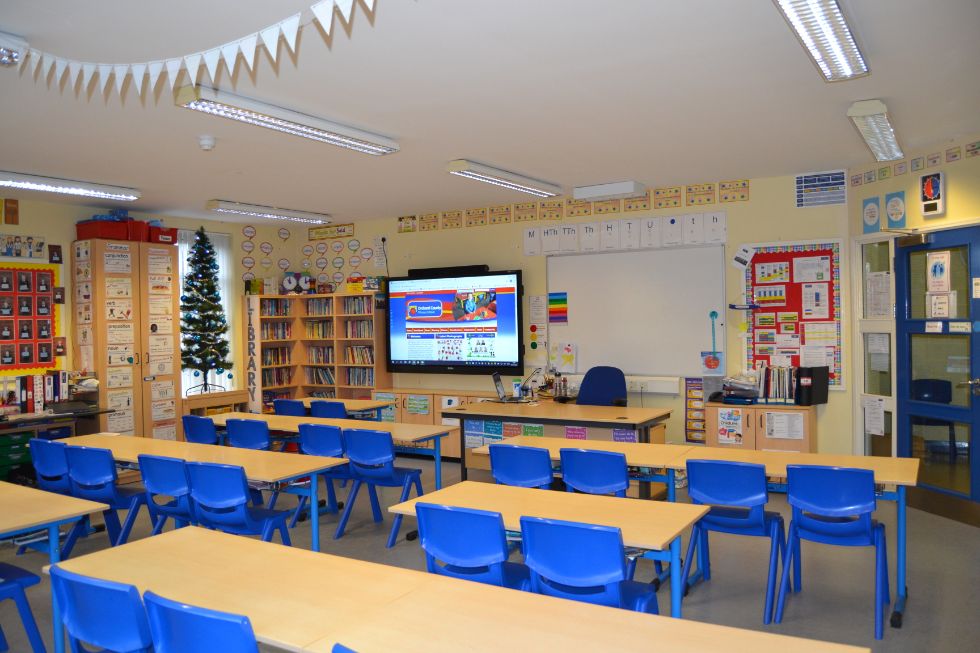 Here Mrs Allen and Miss Barnes ensure our P6 and the P7 pupils are well prepared for life after Orchard County. The room structure matches what should be maturing students and is aimed at ensuring they are ready to take the big step into secondary education.
The Car Park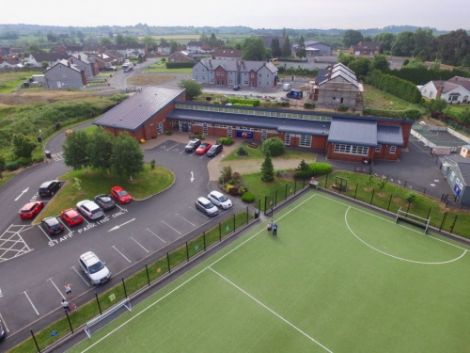 Unlike most rural schools, Orchard County has an excellent car parking area both for staff and visitors. This includes two spaces for disabled users. We really encourage safe and sensible practice here and recently the senior pupils completed a survey to advise all users how safety can be improved here. This area is also used for P7 Cycling Proficiency.
Orchard County Primary School, 65 Blackisland Road, Portadown, Armagh BT62 1NH Tel: 028 3885 2696